Philippine Tatler (2006-2010)
In 2006, I was hired by The Philippine Tatler to co-ordinate the production of INTERIORS, a title of the Edipresse Group featuring everything related to home design. Its maiden issue was so well received that it was run annually, and printed biannually from 2011.
Till I left for further studies in late 2010, my work for them involved conceptualising each volume, directing shoots, copy editing, writing, selecting photographs for each section and laying out pages.
One in a team of four presenters/interior designers on a home improvement and lifestyle programme on Philippine network, QTV
It was a weekly prime time design show that featured stunning residential interiors, makeovers, do-it-yourself projects as well as the latest home products and stores.
Philips Advertorial (2009-2010)
Philips's
Brighter Is Happier
regional ad campaign published in local magazines:
The Sofa.com Showroom Tour (2013)
Promotional video for the e-commercewebsite and YouTube channel to entice customers to visit the showroom instead of just shopping online.
A/W Fabric Capsule Collection (2015)
A limited edition collection of 8 fabrics exclusive to Sofa.com for Autumn/Winter 2015.

It was a tonal story combining fine and chunky weaves, small and large patterns, rustic and luxurious finishes in a subtle palette of mauve greys, beiges, dusk and white gold, designed to suit city to country homes.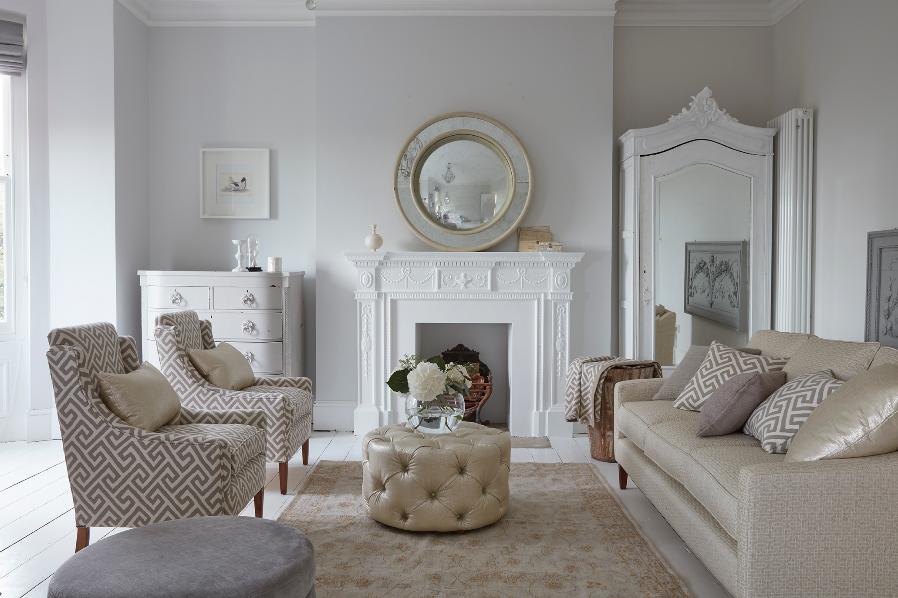 S/S Fabric Capsule Collection (2016)

A limited edition collection of 8 fabrics curated for Sofa.com in Spring/Summer 2016.
The season was all about a washed, worn, wrinkled, lived-in look, which was accented by relaxed geometries and a painterly floral. Loosely travel-inspired, the collection takes you on the journey from a bold ikat of Central Asia, to a floral off an old Parisian archive and a lovely lightweight chenille woven in the outskirts of Venice.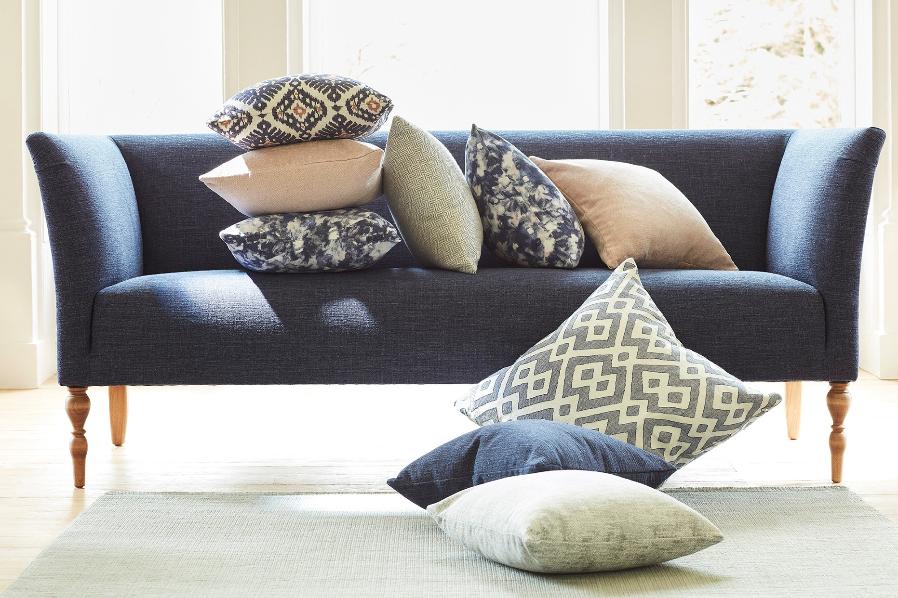 A/W Fabric Capsule Collection (2016)

A limited edition collection of 8 fabrics designed for Sofa.com's Autumn/Winter 2016 season.
The collection takes its inspiration from an archive painting of roses I came across that was dated late 1800s. Enkindling a mood of timeless romance and pared back luxury, the range answers the brief of Bohemian Victoriana by the combination of the rustic, the luxurious, bold patterns, deep colours, wooly and velvety textures that altogether achieve an effortless chic look.